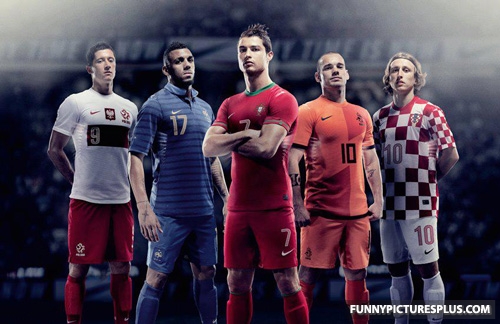 Nike knows how to do advertising, as you can see with its new Euro Cup epic commercial featuring the biggest names in soccer: Franck Ribéry, Wesley Sneijder, Neymar, Andres Iniesta, Mario Gotze, Gerard Pique, Mesut Ozil and Cristiano Ronaldo. And all in 3 minutes.
The ad features a match between the Netherlands and France, but the game is interrupted when a group of young players crash the proceedings.
The video comes after Nike's hugely successful "Write the Future" ad, also from ad agency Wieden + Kennedy, London, that has logged more than 28 million views. That ad, introduced in 2010, marked the beginning of that year's World Cup.