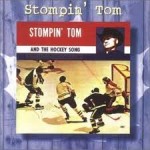 There's the National Hockey League season, short as it was thanks to the lockout. And then there is the Stanley Cup Playoffs. a season in its own that will stretch to the end of June this year.
As a Detroit Red Wings fan, I was relieved that the Wings qualified for the playoffs for the 22nd straight season — the first in the post-Nick Lidstrom era (only four more years til his Hall of Fame induction!). So what if they had to win their final four games, including the final game of the season. So what if they lost their series opener Tuesday in Anaheim. The Wings are in the game, and I'll be spending some late nights awake watching them play.
The "Hockey Night in Canada" folks do great montages from time to time, and the start of the playoffs is one of the best times. Given that Detroit has won more Stanley Cups (four) over the last decade than any other team, I could stand a little more Red Wings footage. But as the song goes, it's the "Good Old Hockey Game," eh?